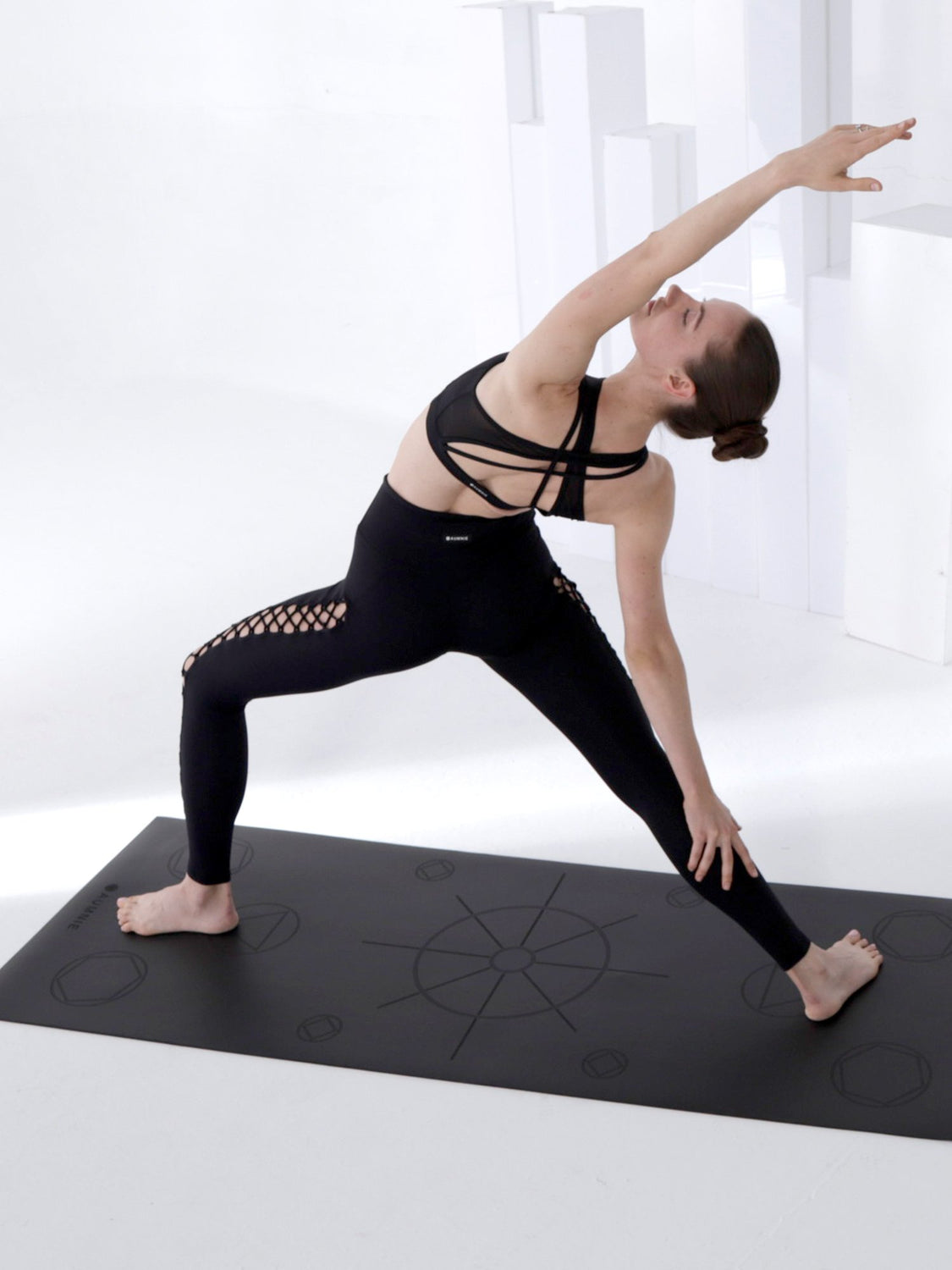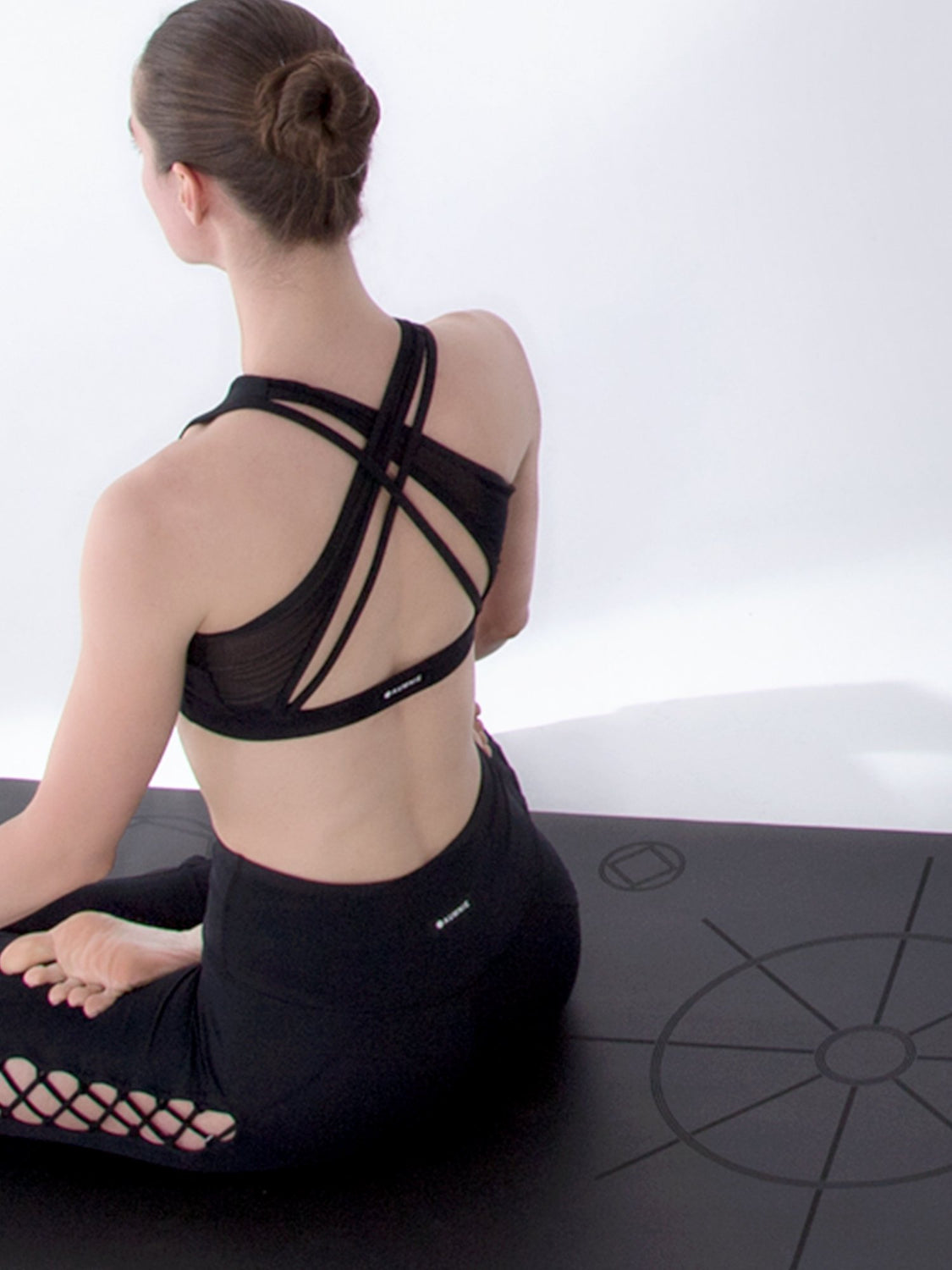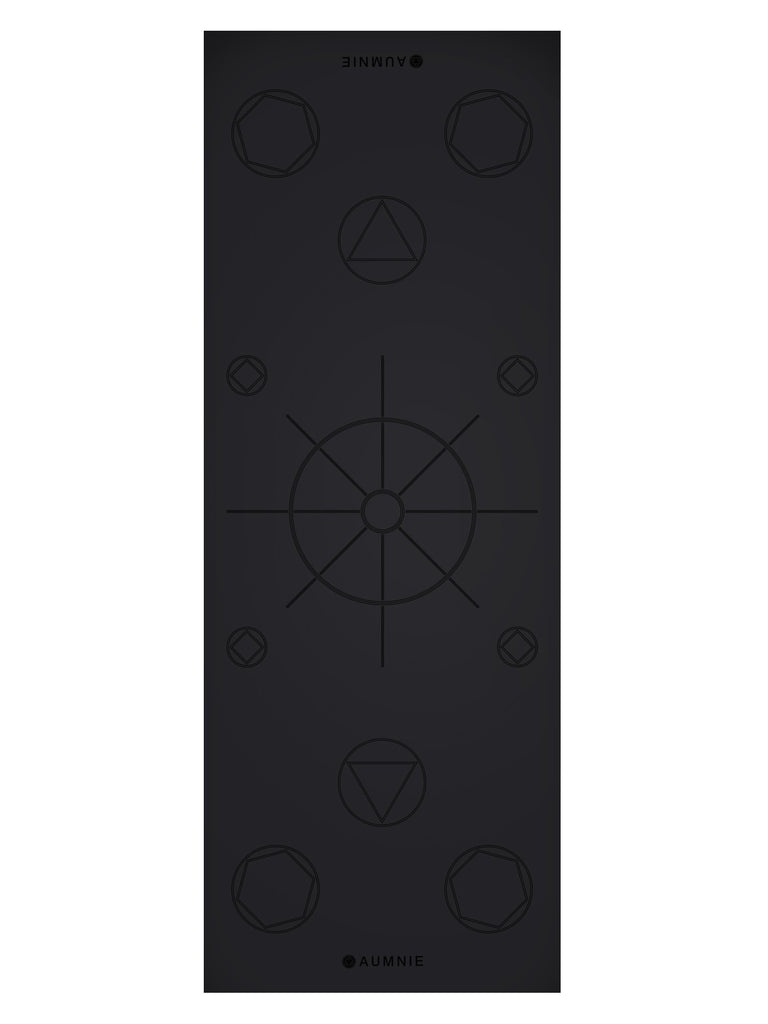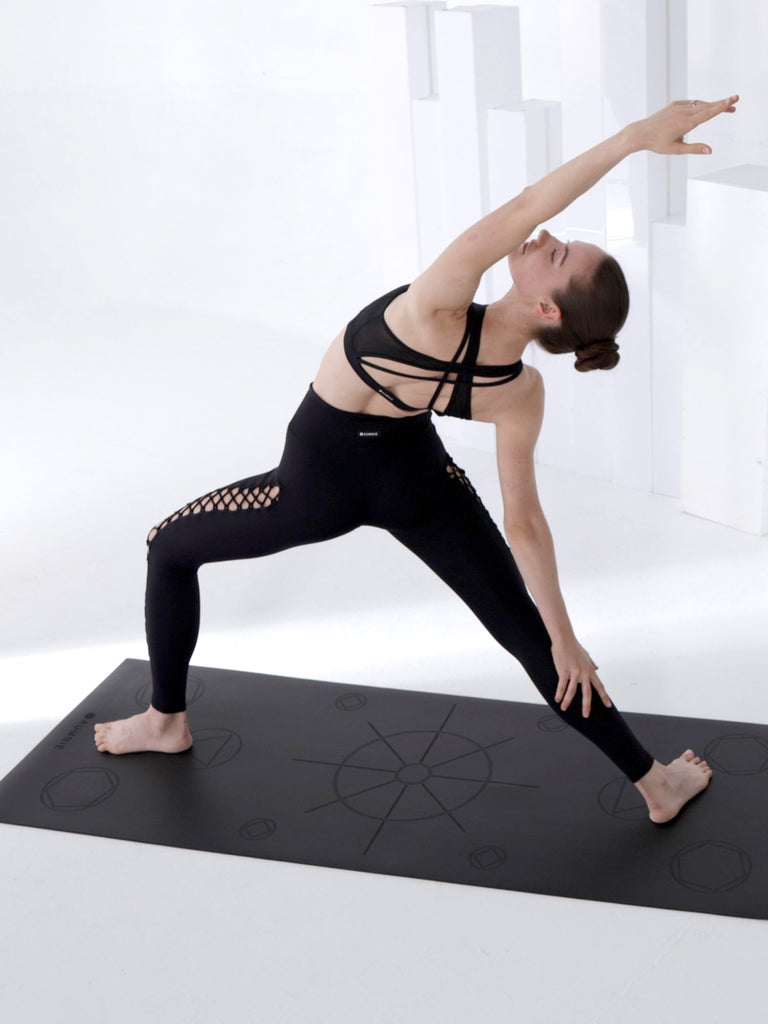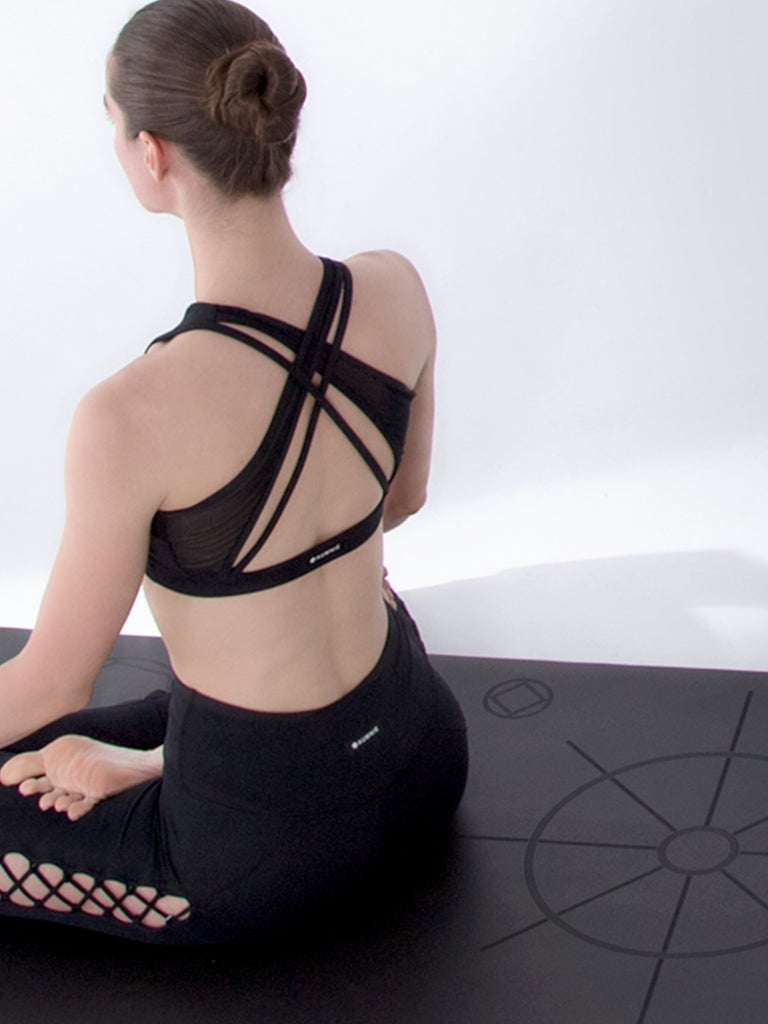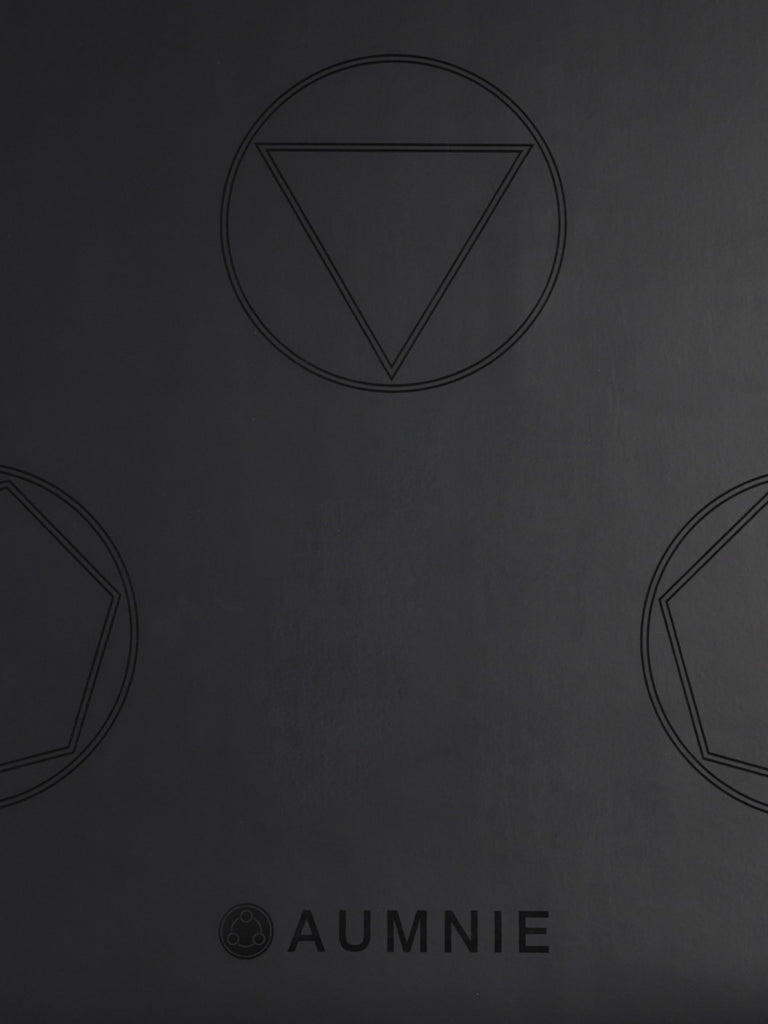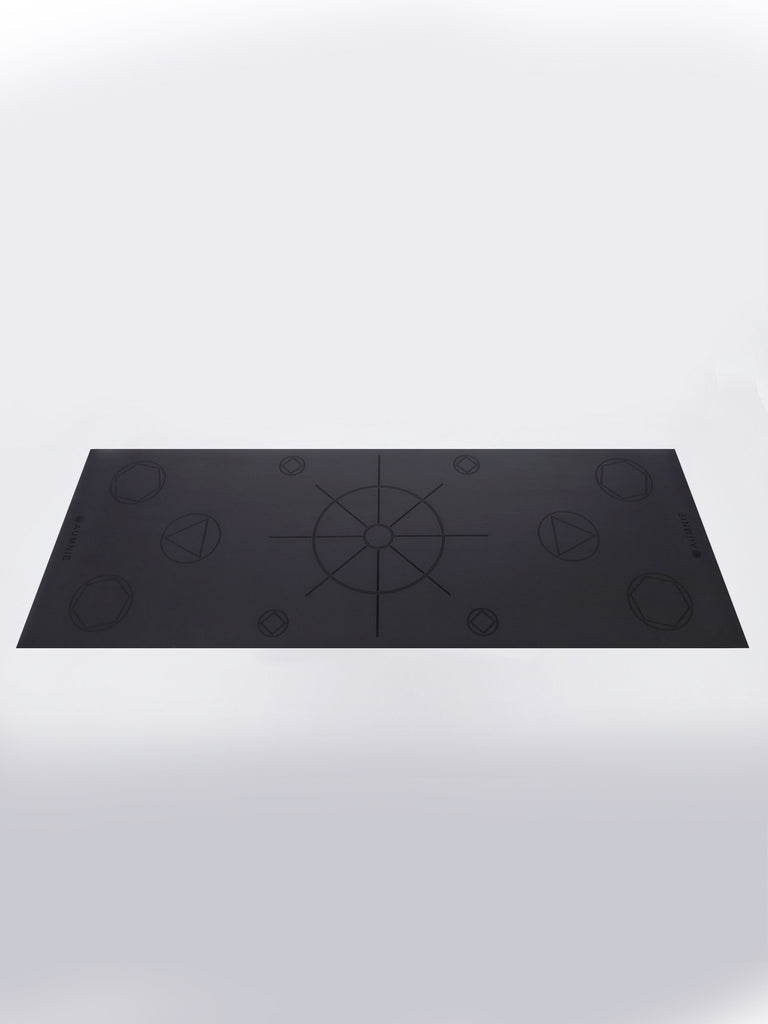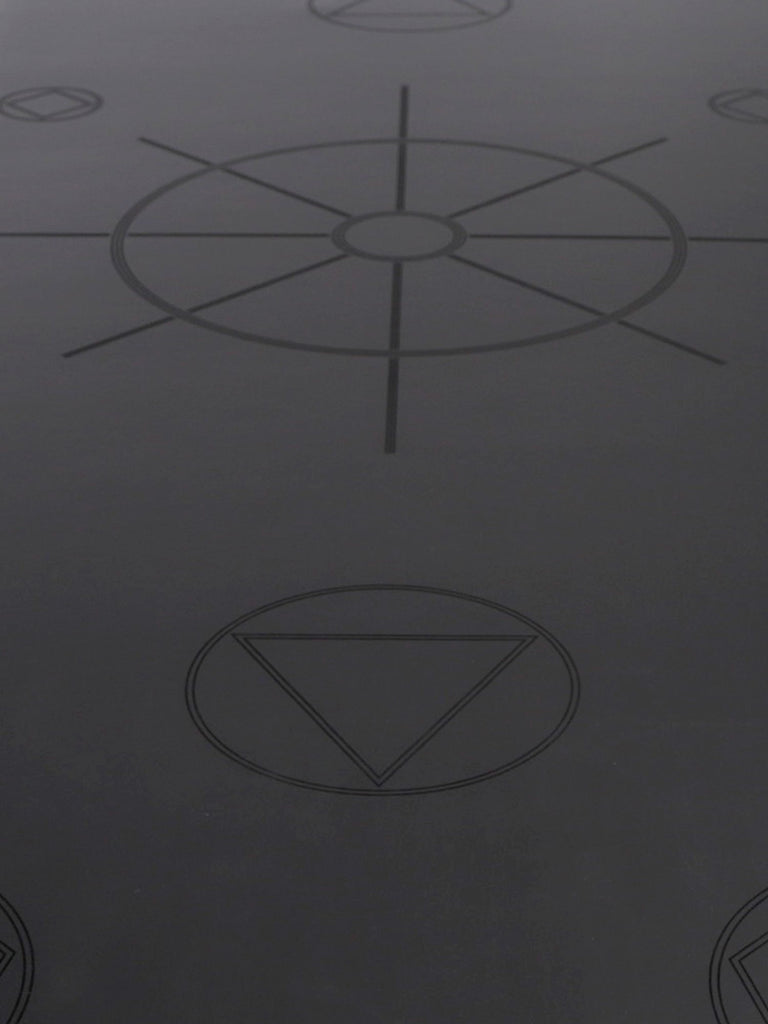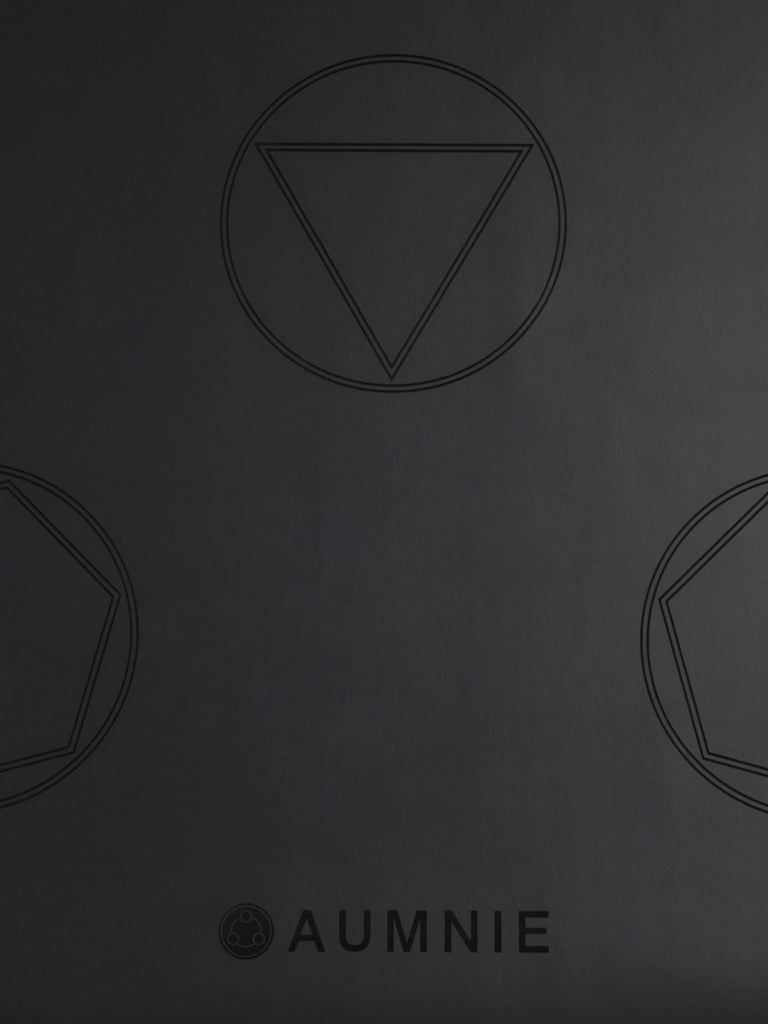 0% OFF
M@ QUANTUM MAT, NIRVANA, BLACK
M@ QUANTUM MAT, NIRVANA
A State of Bliss
The transcendental state attained as a result of being
released from Karma and the Cycle of Life
Inspired by Buddhist, Hindu, and Jain Philosophy
M@ QUANTUM
For All Dimensions of Practice
SUSTAINABLY HARVESTED NATURAL RUBBER
All our mats are PVC-free, fully biodegradable
& made from high-quality non-toxic sustainable materials.
FORM + FUNCTION + DESIGN
The M@ Quantum features a premium eco-friendly polyurethane top, and a sustainably harvested natural rubber base. Made through a non-toxic, non-glue adhesive manufacturing process to merge the layers together.

More space for your practice. The mat is a full-size professional mat, suitable for people of all sizes and practices.

Our square-edge design gives you that little bit more of extra space to go deeper and further into your practice. The square edges also help to keep your mat from curling up.
STABILITY + CUSHIONING
The top layer of eco-friendly polyurethane was
developed to provide exceptional grip in wet
and dry conditions. The natural rubber base
provides comfort & cushioned support in
your most demanding asanas.
TECHNICAL SPECS
Made of Eco-polyurethane & Natural Rubber
Dimension: 185 cm / 72.8" x 68 cm / 26.8"
Thickness: 4.2 mm / 0.16"
INTELLIGENT ALIGNMENT & DESIGN
Our unique alignment guides and designs are created by
precision laser etching, giving the mat
anti-erosion properties from wear while
protecting you from any potentially
harmful chemical printing inks.
AFTERCARE
Polyurethane is an odor-resistant material
which can simply be wiped clean with a soft
damp cloth after each use.

Roll the glossy side facing outwards to prevent creases.
After heavy sweating or washing, wipe dry with a clean cloth before
rolling up the mat for storage.